Cucina Toscana

307 West Pierpont Avenue
Salt Lake City, Utah
801-328-DINE

CUCINA TOSCANA is a true Tuscan Trattoria located in Salt Lake City's downtown arts and entertainment district. It is regarded as one of Salt Lake's finest restaurants, and is rated by SALT LAKE MAGAZINE as Best Restaurant, Salt Lake City and Best Italian Restaurant for 2008. Valter Nassi, an Italian gentleman in the most time-honored tradition, has created a restaurant worthy of his decades as a restaurateur and his international reputation.

GASTRONOMY, INC.
48 West Market Street • Salt Lake City, UT. 84101
tel: 801.322.2020 • fax: 801.363.52

Gastronomy Restaurants have been rated as Salt Lake's finest seafood and steak restaurants. The restaurants are open seven days a week serving breakfast, lunch, dinner and Sunday brunch with a bountiful variety of hours-fresh seafood, scrumptious steaks, chicken, prime rib, pastas, salads and
delectable fresh baked desserts.









Tuscany
2832 East 6200 South
Salt Lake City, UT 84121
801-277-9919

Tuscany's beauty is surpassed only by its remarkable Italian food, excellent wine list and thoughtful service.






The Cheescake Factory
6223 S State St
Murray, UT 84107
801- 266-9100

In 1978, their son David founded The Cheesecake Factory restaurant in Beverly Hills, California. With little knowledge of how to run a full scale restaurant but lots of intuition into what makes a dining experience great, David set out to offer their guests an experience they wouldn't soon forget - generous portions with unlimited, inventive menu selections all made fresh with quality ingredients and served in a warm and casually comfortable setting. The restaurant was an immediate success! Just over 30 years later with close to 150 locations, the success of The Cheesecake Factory has even surpassed the Overtons' wildest dreams making The Cheesecake Factory a great American success story.





The Roof
15 East South Temple
Salt Lake City, UT 84150
801 539-1911

The Roof Restaurant is Utah's premier gourmet dining buffet. With breathtaking views of Temple Square and Downtown Salt Lake City, The Roof is a fusion of inspiring views and extravagant food. Chef Pedro Mauricio prepares international cuisine with daily regulars for a dynamic menu. Additionally, we offer a world-renown dessert buffet with an abundance of delicious choices.







Flemings
20 South 400 West
Salt Lake City, Ut
801.355.3704
Stylish, contemporary dining is the hallmark of Fleming's. As our name implies, our menu features the finest in prime beef, augmented by a tempting variety of chops, seafood, chicken, generous salads, inventive side orders and indulgent desserts. Our celebrated wine list, known as the Fleming's 100, boasts some of the finest wines in the world, all available by the glass.

The Steak Pit
Snowbird Cliff Lodge
Snowbird, Ut
801.933.2260

Open nightly year-round, the Steak Pit has been a favorite with locals for over 30 years. As soon as you walk in, you are welcomed by a smiling staff, with some who have been here since the inception. The enjoyment continues as you toss up the 2nd helping of the bottomless salad and watch the porcupines partake right outside the window. The Steak Pit is where it's at for fine steaks and seafood, offering only the best USDA Prime Steaks and fresh seafood.









Naked Fish Japanese Bistro

67 WEST 100 SOUTH
SALT LAKE CITY, UTAH 84121
801.595.8888
2010 SALT LAKE CITY'S BEST JAPANESE








The Red Iguana
736 West North Temple
Salt Lake City, UT 84116
801 322-1489

The Red Iguana has unique yet traditional Mexican recipes, now passed on to the Cardenas children who are proudly continuing the family tradition.Serving the Salt Lake Valley all these years has been an honor and we are very grateful to all our loyal patrons. Thank you,The Cardenas family








Bombara
202 South Main Street
Salt Lake City, UT 84101
801 363-5454

With a tempting New American Bistro menu featuring a "World of Flavors" and a playful sense of whimsy and style, Bambara is one of downtown Salt Lake City's liveliest restaurants. Housed in the historic Continental Bank lobby, Bambara Salt Lake City expertly melds a sense of tradition with a very contemporary energy, at once colorful and elegant. Located in the heart of downtown Salt Lake City, our nationally recognized, award-winning restaurant has attracted a devoted following that expands daily.






The Melting Pot
340 South Main Street
Salt Lake City, UT 84101
801 521-6358

Fondue is a fun and interactive dining experience, and for more than three decades, The Melting Pot has defined the niche across the American dining scene.








Al Forno's
239 South 500 East
Salt Lake City, Utah 84111
801-359-6040

Fabulous and Affordable! "This is my absolute favorite Italian restaurant, the food is always wonderful. I highly recommend the Veal linguine dish as well as the Fettucine Picante."
Al Forno's has a coupon for a Free Bruschetta Al Pomodoro that you can print on your computer and bring in when you dine with them. A $5.75 Value









Aristo's Greek Restaurant
224 South 1300 East, Salt Lake City
801 581-0888


Aristo's restaurant can be described as simple but elegant, offering a taste of authentic Southern Greek cuisine. Some favorites such as lamb chops, rib-eye steaks and tilapia are also served. Aristo's offers a large selection of Greek wines.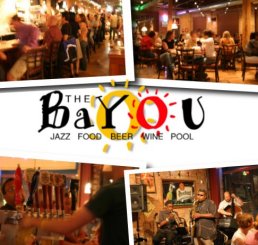 The Bayou
645 South State Street
Salt Lake City, UT 84111
801 961-8400

A wonderful downtown Salt Lake restaurant and bar offering over 150 beers from around the world. The Bayou is referred to by our locals as "Beervanna". Hard-to-find and rare beers all within an upscale setting, with live jazz on Thursday, Friday and Saturday nights. It is also a restaurant that serves hefty portions of Cajun cuisine like jambalaya, deep-fried catfish and many other Southern delights.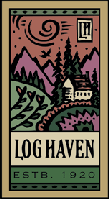 Log Haven
6451 E. MILLCREEK CANYON ROAD
SALT LAKE CITY, UT
801272-8255

Log Haven, long synonymous with wildflowers, waterfalls and fine canyon dining, is located in a historic log mansion in the Wasatch National Forest, just 20 minutes from downtown Salt Lake City, Utah. Established in 1994 by Margo Provost, Log Haven is nationally recognized and specializes in seasonal New American cuisine. This award-winning restaurant is recognized as a favorite destination for fine dining and special events.





Confetti's
4751 South Holladay Blvd.
Holladay, Utah 84117
801272-9111

Fine Italian and Mediterranean Dining





Rodizio Grill
In Historic Trolley Square
600 South 700 East, Salt Lake City, UT 84102
801-220-0500


Rodizio Grill offers over a dozen rotisserie grilled meats, perfectly seasoned and carved tableside by Brazilian Gauchos. Authentic
Brazilian appetizers, salads and desserts abound.

Everything at Rodizio Grill is homemade... it's the Brazilian Way!

Red Iguana
736 West North Temple, Salt Lake City
801 322-1489 Mexican Cuisine
Ramon and Maria Cardenas started in the restaurant business over forty years ago. Ramon was born in San Luis Potosi. Maria, born in Chihuahua , Mexico, passed away in 2002. Together, they shared a passion for Mexican cuisine, and created recipes and dishes proudly served as delicious expressions of their cultural background.The Red Iguana restaurant opened its doors in 1985 to resounding applause and numerous local and national awards. The Cardenas family has had the pleasure of serving its dedicated patrons in the Salt Lake Valley since 1965 with the Casa Grande and Red Iguana restaurants. Ramon and Maria created unique yet traditional Mexican recipes, now passed on to the Cardenas children who are proudly continuing the family tradition.Serving the Salt Lake Valley all these years has been an honor and we are very grateful to all our loyal patrons. Thank you,The Cardenas family